How do I use the ClickBank Marketplace?
To open the ClickBank Marketplace click on the the 'ClickBank Marketplace' tab of the main navigation.

Initially it shows all vendors ordered by their gravity. You can use the top and bottom pagers to go to the next pages.

Also you have access to 3 controls:
'Order By' to change the order of the results, and also to display ClickBank movers and growing vendors.
'Filters' to narrow the search results by applying filters.
'Folders' to view vendors from your folders.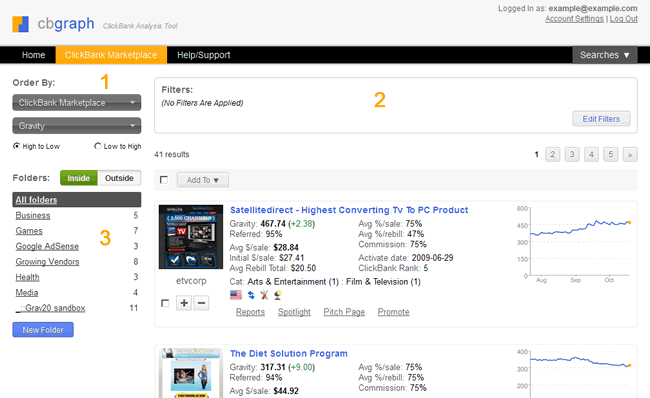 Useful Knowledge

CBGraph Usage

Need more help?

Contact our support team at cbgraph@gmail.com and we'll personally get back to you as quickly as we can.

For Order Support, please contact ClickBank

HERE

.