Can I filter the ClickBank Marketplace results by some gravity range?
You can filter results by any ClickBank stat. To do so, expand the 'Stats' filters and specify the lowest and/or the highest value(s) for any ClickBank statistic.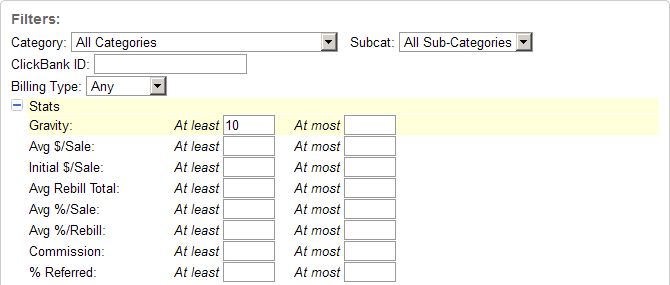 Useful Knowledge

CBGraph Usage

Need more help?

Contact our support team at cbgraph@gmail.com and we'll personally get back to you as quickly as we can.

For Order Support, please contact ClickBank

HERE

.