How do I create a ClickBank hoplink?
To promote a vendor's products, you have to create a hoplink. To do so:
1) In the results of the ClickBank Marketplace page, click on the link 'Promote' at the bottom of the vendor's listing
OR
2) On the vendor's page, press the 'Promote' button.
The 'Create a HopLink' window will appear: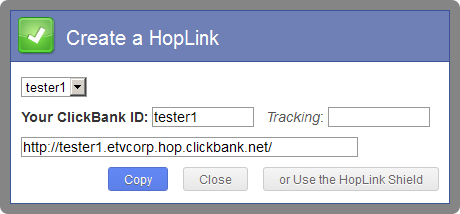 Now, you need to type your ID into the 'Your ClickBank ID' field. Or, you can save your ClickBank ID(s) on the 'Account Settings' page and then just select an appropriate ID from the box at the top left corner of this window.
Optionally, you can specify some tracking ID into the 'Tracking' field. The Tracking IDs can be up to 24 characters long, and must consist only of numbers and/or letters (no punctuation or other symbols).
Your ClickBank hoplink will appear in the bottom field. You can copy it to your Clipboard by pressing the 'Copy' button.
---
If you prefer to create a hoplink encoded with the ClickBank HopLink Shield, press the 'or Use the HopLink Shield' button. A new window will appear: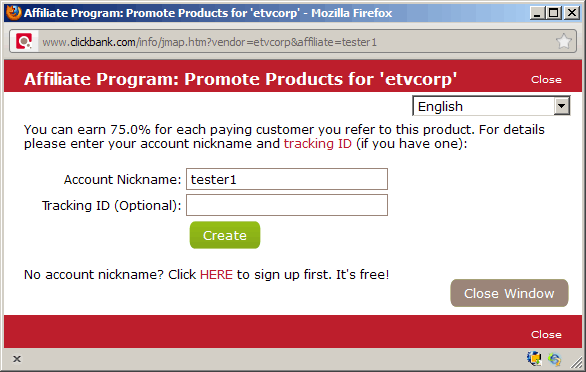 ---
To test your new ClickBank hoplink, try to go through it and navigate to the ClickBank order page (by trying to buy the product). It must contain [affiliate = YourClickBankID] at the bottom of this page.
Useful Knowledge

CBGraph Usage

Need more help?

Contact our support team at cbgraph@gmail.com and we'll personally get back to you as quickly as we can.

For Order Support, please contact ClickBank

HERE

.